The Old Mill Inn is a family owned and run business which carefully balances high quality standards with a personal touch.
Sophie & David McLean: Owners & Hosts
After more than 2 decades of owning hospitality businesses and running large-scale events around the world – from Dubai to Delhi to Singapore and South Africa – Sophie & David decided to come home to pursue their dream of owning a charming country inn in the Highlands of Scotland. They are both very involved in the day-to-day running of the business as very hands-on Innkeepers!
When Sophie can get some time off from the Mill, she enjoys going for walks on the many magical beaches across the Moray Firth coast with Iona & Tiree their Cocker Spaniels. Sophie also enjoys travelling and seeing the most spectacular and remote parts of Scotland. She has a passion for food and works very closely with the Head Chef reinventing menus to add that unique twist to our food. Sophie along with Head Chef Paul have taken classic Indian recipes handed-down from generations and added a Scottish twist to them resulting in the hugely successful "Tartan Thali" nights at the Mill. She has also led the many upgrade and refurbishment works to the Mill ensuring a sympathetic balance between the charming traditional character and contemporary comforts.
Growing up in the shadow of the "Big Red T", that stretches across Dennistoun, David left Glasgow to spend the past 25 years running international hospitality businesses across Asia, Africa and the Middle East. David regularly travels the length and breadth of Scotland experiencing all that is magical about our country's inns, from Portpatrick in the south west to Unst in the far north of Shetland, and is always looking for new inspirations to improve the Mill. David is also a passionate Whisky collector and his focus for the Mill Malt collection is to house the best representatives from our most local distilleries – including brilliant drams from Miltonduff, Royal Brackla and Glenburgie. In spite of all his travels over the past 2 decades, David still maintains his season ticket for Copland Front – although it's mainly used by son Kyle these days!
Colin & Karen Rothman: Owners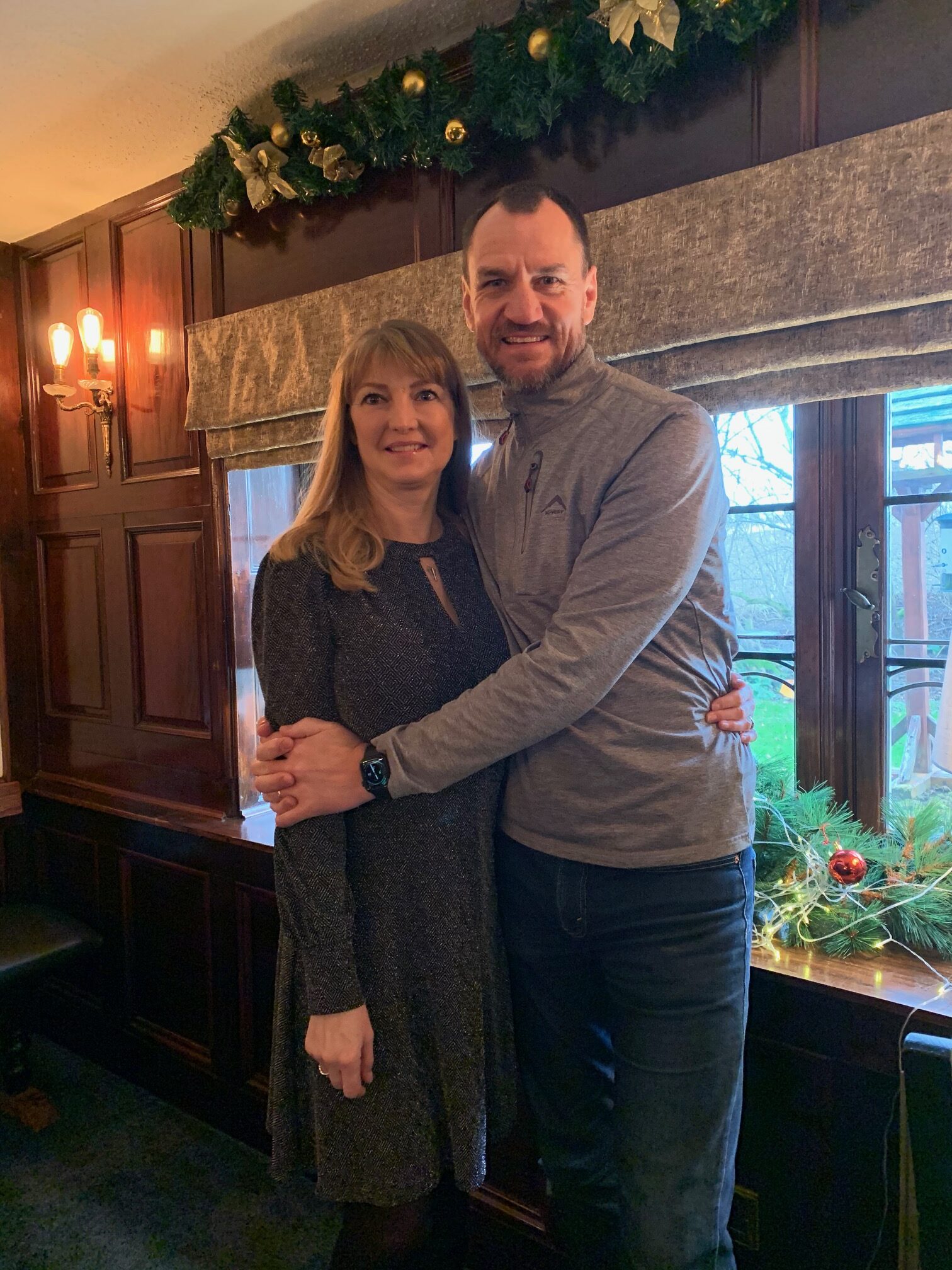 Colin and Karen are currently living in South Africa, with Colin working for a major Africa bank based out of South Africa. It has been a dream of theirs to own an Inn in Scotland with Karen's brother David and sister-in-law Sophie. Colin and Karen love to spend as much time as possible travelling Scotland, sampling the food and tasting the many whiskies. They have played a major role in the revamping of the Mill and have been very hands on with the improvement projects in the restaurant and the rooms.
They especially love spending time at the Old Mill, enjoying the beautiful beaches and countryside around area.